Emergency Medical Services
FOR EMERGENCIES PLEASE CALL 911
Patient Focused...Patient Centered...Patient Driven
If you or someone you are with becomes ill or injured and is in need of emergency medical service, here are a few simple steps to follow:
KEEP CALM - If you get excited, the patient will too. It is also easier to give the right information when you are calm.

CALL 911 - 911 should be used for all emergencies - Police, Fire, and Emergency Medical Service.
Please provide the 911 Dispatcher with the following information:
Who you are and who the patient is.

What you believe is wrong with the patient.

Where you are - your address and any other information that will help us fine you.

Provide a phone number if possible; we may need to call you back.

Don't hang up he phone until the dispatcher tells you to.

Don't move the patient unless her or she is in danger of being injured from their surroundings.
Questions to expect when the ambulance arrives:
Does the patient have any medical problems such as diabetes, epilepsy, heart problems, lung problems, or any other medical condition?

Is the patient taking any medications? It is a good idea to gather these together if possible so EMS personnel can make a list.

How was the patient injured or how long ago did they become ill?

What was the patient doing just prior to being injured or becoming ill?

Who is the patient's regular doctor?
These questions are important in helping the Emergency Medical Services to provide the most helpful and appropriate care.
Click here for a Patient Information Form.
Click here for a copy of the AOB Signature Form.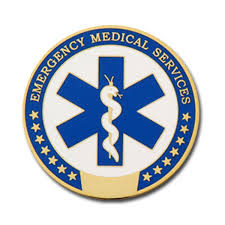 Contact Us
Fax: (316) 777-9520

Phone: (316) 777-1551

Hours:

Monday - Friday 8:00am - 5:00pm
More Information
Find content and services related to this page.